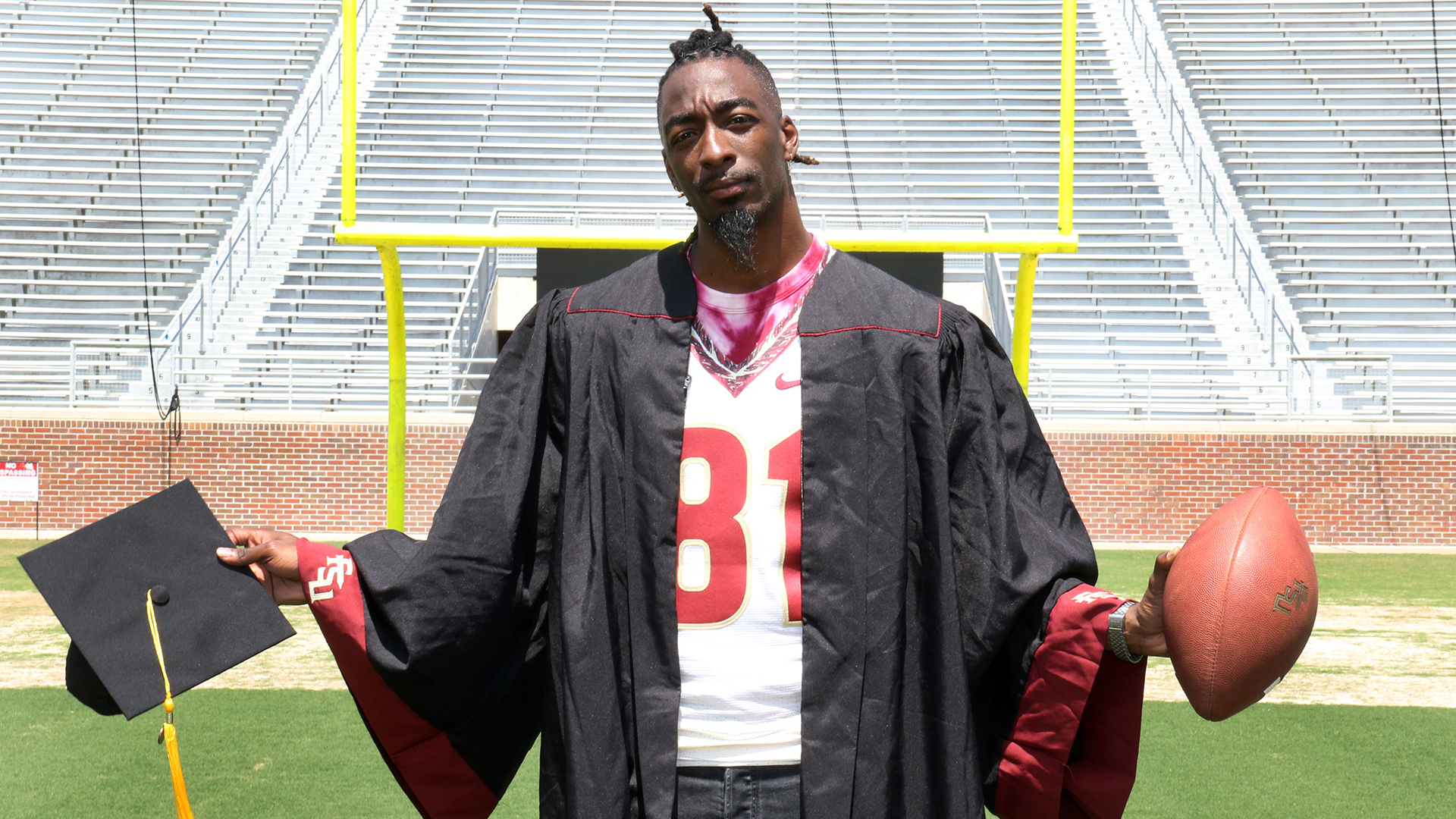 The goal of every student-athlete from the moment they step foot on campus is to graduate. Life sometimes gets in the way of achieving that goal. The degree completion program is in place to support former student-athletes in attaining their academic dreams. Former student-athletes have continued to work toward graduation while playing professionally in the NFL, NBA, and MLB. They have complete coursework from around the world through Florida State's distance learning curriculum.
Recent Degree Completion Success Stories :
Basketball's Alabi Earns Degree At Florida State Commencement (Seminoles.com)
Football Star Greene Balances Family, Business And School To Earn FSU Degree (Seminoles.com)
Ewers Completes Inspiring Journey With Degree (Seminoles.com)
Former FSU pitcher Browning Returns To Complete Degree (Seminoles.com)
A Different Accolade: 2013 Champ Shaw To Graduate On Saturday (Seminoles.com)
 Former Nole Ernie Sims set to graduate (Tallahassee Democrat)
Years Later, Butler, Gibson Receive FSU Degrees (Seminoles.com)
Former CB Bobby Jackson set to graduate 42 years after leaving FSU (Tallahassee Democrat).
For more information please contact Charlie Hogan.
To apply for the Degree Completion Program
1. Apply for readmission to Florida State (click here)
2. Complete the Degree Completion Program Application (click here)
Degree completion advising and educational services are available based on the following qualifications:
Applicant was a former Florida State student-athlete
Applicant is past the end of their NCAA eligibility clock (at least 6  years removed from FTIC enrollment) or has given up their NCAA amateurism status (turned professional)
Degree completion scholarship decisions are based on the following guidelines and are subject to funding availability and reviewed each term:
Applicant was a former scholarship Florida State student-athlete
Applicant finished their NCAA competition eligibility at Florida State (did not transfer)
Applicant left Florida State in good academic standing
Applicant left Florida State in good standing with the athletic department (was not removed from the roster)